Skincare during the winter holiday season tends to get overlooked. While we're busy celebrating friends and loved ones and treating ourselves to delicious foods, our skin suffers the harshness of both the winter weather and the stress brought on by the holidays. The new year is the perfect time to get back into reviving skincare and try new treatments. Reviving skin care treatments can range from body scrubs to massages, or just switching out different at-home moisturizers or products and incorporating new ones.
Here are four different treatments that will help resuscitate your skin for a fresh, new glow to tackle the new year:
A Thermal Bath and Massage Package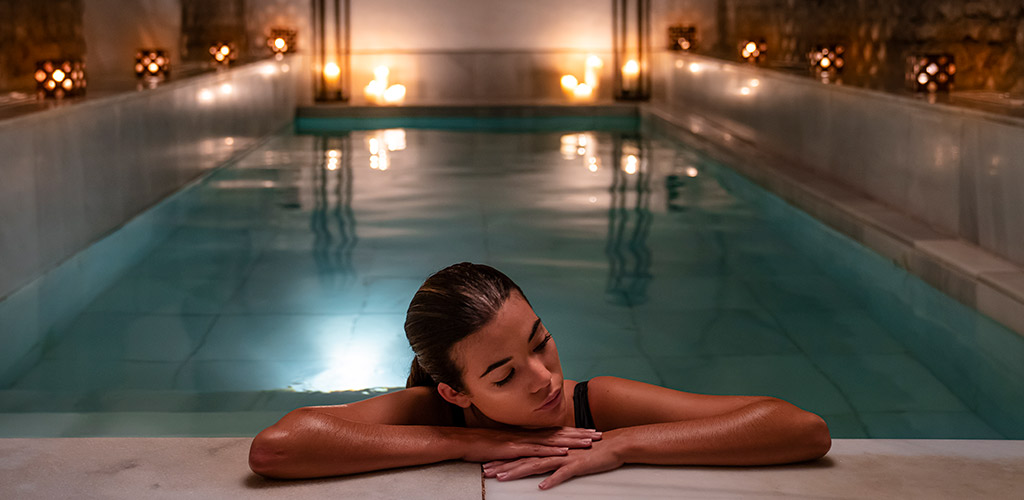 One of the best ways to resuscitate your skin and body from the holidays is to go for a soak. At AIRE, we have the Ancient Thermal Bath Experience, which provides access to the different baths housed in AIRE properties. Our baths are inspired by the Greek, Roman and Ottoman bath system, which cycled through different baths, working from warm to hot to cold to relax and treat the body differently. These were the Tepidarium, the warm bath; the Caldarium, the hot bath; and the Frigidarium, the cold bath.
Guests who use the baths are free to move between all of them at will, but it's recommended to try going from warm to hot to cold to experience the ancient bath ritual. After soaking in the baths to relax your body, a full-body massage with Elixir oil follows comprising of a special blend leaving the skin soft and smooth.
The thermal baths at AIRE are part of all our signature experiences, allowing for total relaxation.
The Ancient Argan Ritual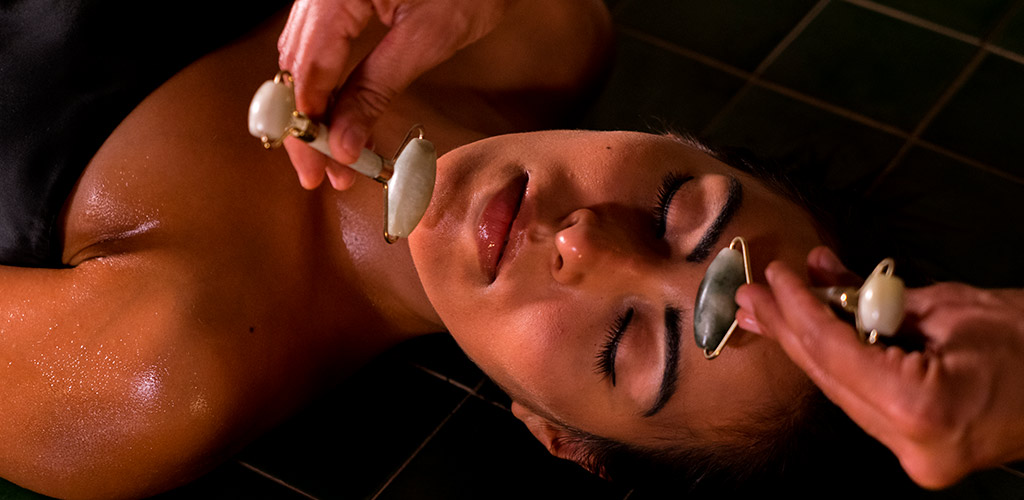 One way to revive your skincare routine is to incorporate oil into it. Although that sounds counterintuitive, certain oils can be much gentler and more beneficial to the skin as opposed to creams or other moisturizers, due to their natural properties. One such oil is argan oil. A lightweight oil that contains Vitamin E and omega fatty acids, argan oil can treat dry patches of the skin by giving it the nourishment it needs.
The Argan Oil Ritual at AIRE starts off with a soak in the thermal baths before being treated to a body massage with Argan oil, and a face massage with Argan cream and jade stones. The treatment helps to rejuvenate and strengthen the skin without feeling too greasy.
The Holistic Ritual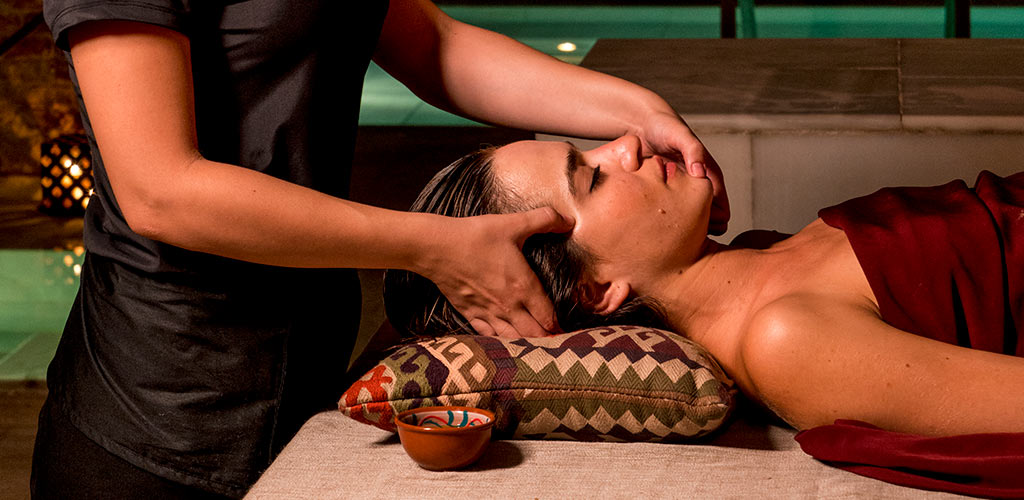 Another way of reviving your skin is through exfoliation, or the use of a body scrub. A body scrub treatment helps to revive skin by sloughing off dead skin cells and providing smoother, softer skin. When opting for a body scrub treatment, try the Holistic Ritual at AIRE Ancient Baths. The 150-minute treatment features a  unique green tea and lime body scrub.
Lime is a gentle exfoliant that will take care of the dead, dry skin, while the antioxidant properties of green tea help to combat the anti-aging effects of the harsh winter weather. A massage with green tea oil is also included, as well as a hair mask with honey to provide moisturization for the skin and hair.
Reviving your skin and your skincare routine is as easy as trying a new treatment with natural, beneficial ingredients. AIRE Ancient Baths can help revive your skin while also making you feel luxurious and pampered – like a new you!