Summer is here. It's time to enjoy the sunshine, refreshing sea breezes and late-afternoon barbecues. Unfortunately, summer also comes with some challenges for our skin. When the gentle glow of the rising sun turns into a blazing ball of fire at midday, your skin suffers. Dry heat and even sunscreen residue can cause dead skin cells to build up on the surface, leaving your skin looking and feeling dull. Here is where body scrubs come to the rescue, gently removing damaged skin cells and letting smooth, healthy cells rise to the surface. Out with the old, in with the new. Read on to discover what we consider to be some of the best body scrub methods around.
Luffa
All-natural luffa sponges are nature's gift to our skin. The slightly coarse fibers of this organic plant gently exfoliates the surface of the skin removing dry skin cells without irritating the healthy skin below. Because it is natural, you can be sure it is safe to use, biodegradable and free of harsh, synthetic chemicals. It stimulates blood circulation, making you feel invigorated, fresh and relaxed. Your skin will have a natural luminous glow!
AIRE Ancient Baths taps into the power of luffa scrubs in The Vegan Experience, a 150-minute ritual of holistic pampering featuring a 15 minute full-body exfoliation with an organic luffa sponge. Let its natural healing powers smooth your skin and restore it to its original vivacity while you relax and drift away for a few precious minutes. Later, you'll be able to take your luffa home and continue enjoying its invigorating power.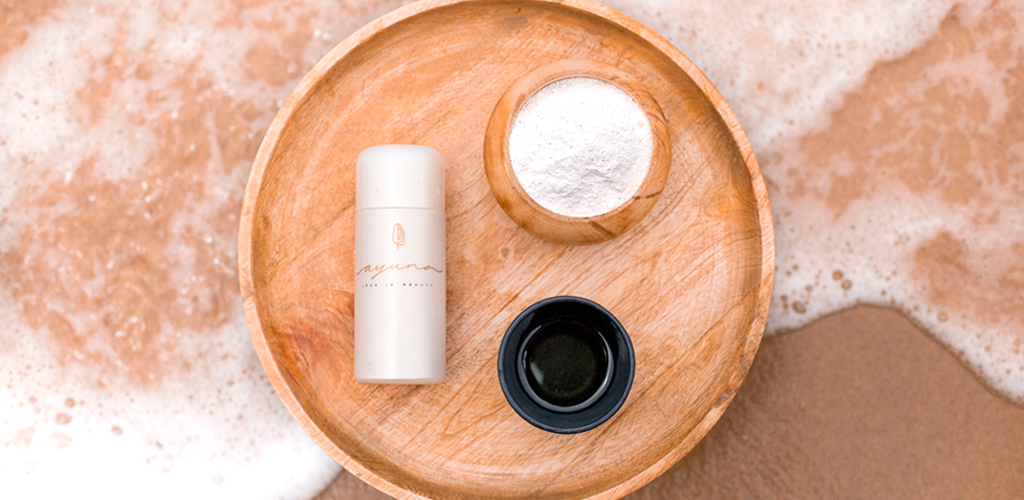 After getting rid of all that dry skin, it's time to nourish the healthy layer underneath. We follow the exfoliation with a 45-minute full body massage that incorporates a one-of-a-kind, soothing, 100% vegan body creme made by Ayuna, a brand dedicated to conscious living through the use of pure and natural ingredients. This unique blend of sweet almond oil, olive oil and Ayuna's exclusive "Beautifulness Cocktail," which consists of an aromatic blend of myrrh, chamomile, gurjum, guaiacum, buchu and rosemary, naturally protects, moisturizes and nourishes the skin, restoring its natural elasticity and radiance. Its sweet aroma will also whisk you away as a massage therapist loosens up the tense muscles throughout your body.
As part of this experience, you also receive exclusive access to tour AIRE's thermal baths. Beat the summer heat by cooling off in the Frigidarium. If you're craving a beach experience but are unable to go, let the Flotarium's salt-water give you a taste of sea life. Enjoy the pampering, jet-powered bath of the Balneum. You are sure to find a bath that offers exactly what your soul needs. Afterwards, finish up with a summer essential, a refreshing green iced tea fusion with a touch of natural mint and lime. 

Scrub
Enjoy the natural health benefits of green tea and lime in a different way by indulging in AIRE's Holistic Ritual in our centers in New York & Chicago, a 150-minute experience featuring a unique green tea and lime scrub. Lime has natural, gentle exfoliating properties that will carefully lift off damaged skin cells, revealing your natural, glowing beauty. Green tea, with its antioxidant powers, will soothe your skin and fight the aging, abrasive effects of free radicals and excessive sun exposure. Together, they are an unbeatable skin care duo. 
This rejuvenating scrub is followed by a 45-minute full-body massage with green tea oil that focuses on the back, legs, arms and cranium. A honey and propolis hydrating hair mask will also be applied to restore moisture and shine to your sunburnt beach waves, countering the drying effects of the summer sun. The soothing scent of essential oil aromatherapy will free your mind of the constant frenzy of summer festivities and let you bask in the healing powers of deep mind-body relaxation.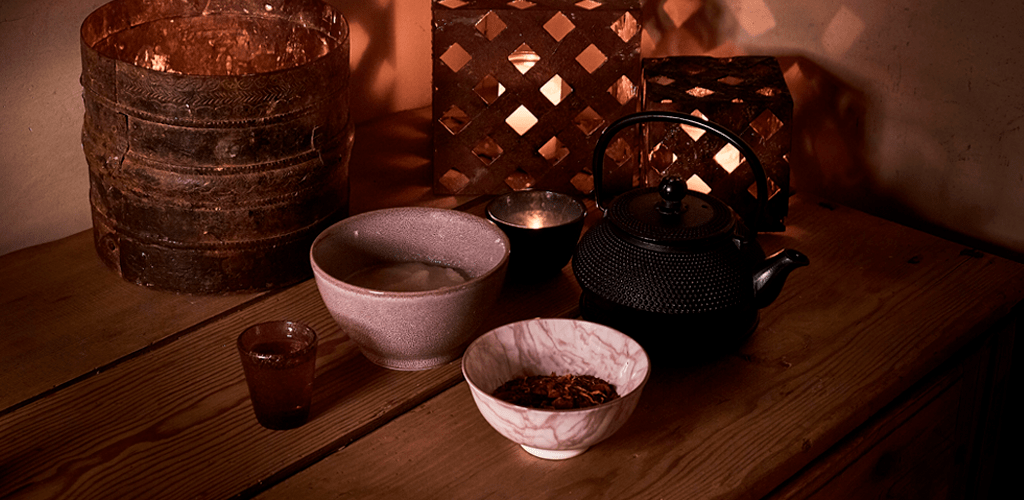 No summer is complete without the refreshing effects of water. Like The Vegan Experience, The Holistic Ritual also allows you to enjoy AIRE's signature thermal baths. As always, you will have access to the relaxation area, where you will be able to rest on warm marble stone while you rehydrate by sipping on cold water or AIRE's wide selection of teas. 
Take care of your body and mind this summer, pampering your damaged, sun-exposed skin and taking a mini-vacation for your mind.