Summer is here and it's time to hit the road. So many places, so little time. How do you narrow down your choices? Luckily, AIRE Ancient Baths has scouted out and laid claim to some of the hottest locations all over the world to help you choose where to travel this summer. Here are some of our favorite destinations.
1. Sevilla
Sevilla is the place to go if you're looking to immerse yourself in the rich historical heritage of southern Spain. The jaw-dropping architecture, which is a unique blend of the Moorish and Catholic styles so deeply entrenched in the city's history, is a must-see. Let the narrow cobblestone streets guide you toward some of the most popular World Heritage Sites identified by UNESCO, such as the Real Alcazar (a 14th-century Mudéjar-style palace complex), the Plaza de España (a semi-circular plaza bordered by an enchanting European-style canal), the 16th-century Cathedral of Sevilla and La Girlada (the bell tower that sits right next to the Cathedral).
After gazing up at the majestic beauty of La Giralda, you'll certainly want to get a bird's-eye view of this architectural wonder. Book a session at AIRE Ancient Baths Sevilla, where you'll be able to enjoy a rooftop infinity bath looking out at the glory of this timeless piece of architectural art. The AIRE building itself, a Mudéjar-style palace in Santa Cruz, is a perfect reflection of the historical splendor of the city, offering a marvelous cultural experience while letting you unwind and bask in the benefits of the ancient tradition of thermal baths.
2. Almería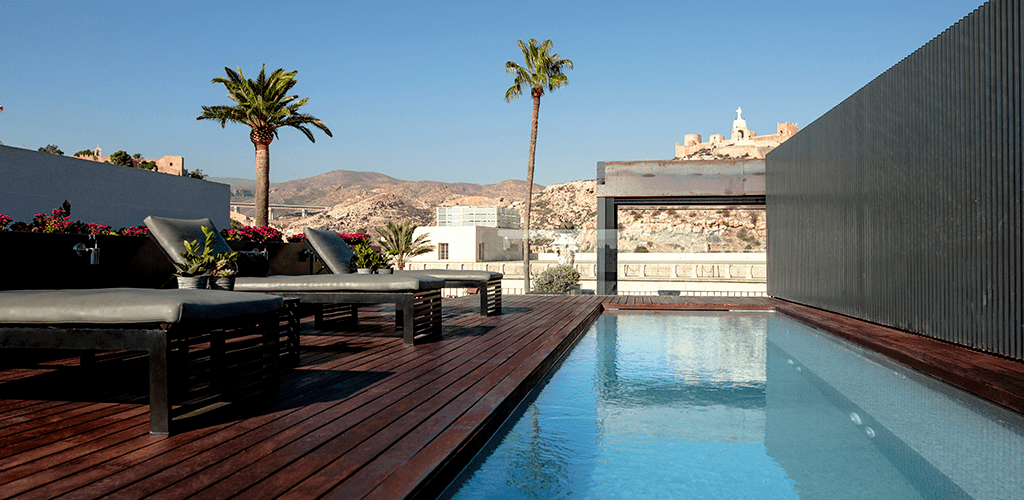 Almería is another cultural and historical gem. Here, you'll be able to absorb the same kind of Moorish-Catholic flavor that Sevilla has while you stroll down the Constitution Square, the very heart of the city. Just a short walk away, you'll find the city's Cathedral, the Alcazaba Fortress and the magnificent walls of El Cerro de San Cristóbal. Take a short break to indulge in some exotic Spanish food by visiting the traditional tapas bars that are particularly alive and buzzing during the summer season.
After all that walking, you'll certainly want to enjoy some relaxation. Stop by AIRE Ancient Baths Almería and dip your sore feet into its refreshing rooftop pool while gazing at the Alcazaba and El Cerro de San Cristóbal from above. You don't always have to pound the pavement in order to have a cultural experience. At AIRE, you'll get the best of both worlds: mind-body relaxation and the best views of the historic city center.
3. Vallromanes
If you're looking to get away from the hustle and bustle of big cities, Vallromanes is the summer destination for you. Located 30km away from Barcelona and right next to Serralada Litoral, this is the place to go if you want to explore some beautiful hiking trails with the most inspiring mountain landscapes.
AIRE Ancient Baths Vallromanes, which is located in a restored country house built in 1497, is the perfect oasis to retreat to. It will enchant you with its rustic stone walls and its surrounding nature. Absorb the beauty of the landscape while relaxing in its outdoor bath and reap the holistic benefits of AIRE's signature experiences.
4. Barcelona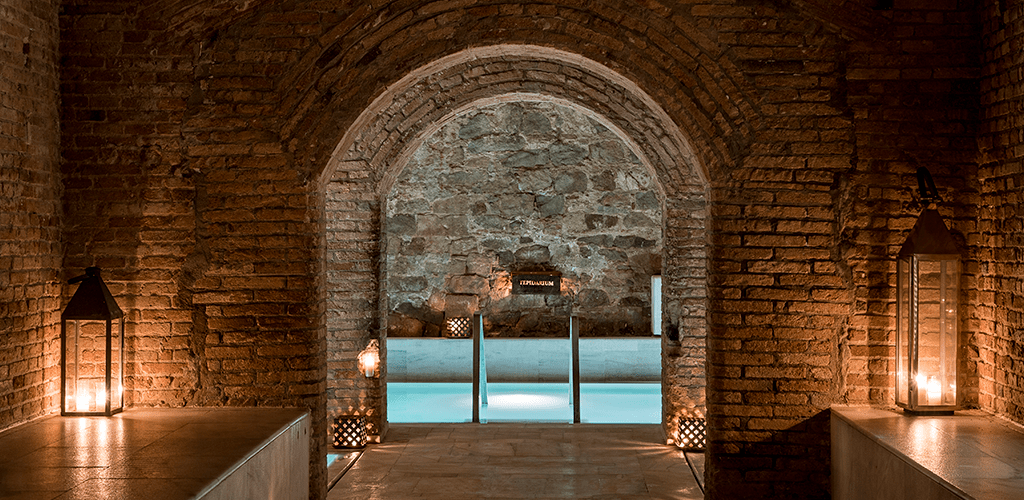 To get an entirely different taste of Spain, visit Barcelona this summer and immerse yourself in its Gothic and Modernist historical background. The city's UNESCO World Heritage Sites are almost too numerous to name. Gaze at the medieval-style buildings of the city's historical center, the Gothic Quarter, and within a short walk, find yourself standing before some of Gaudi's most famous architectural works, such as Casa Batlló, Casa Milà, Palau Güell and, of course, the famous mystery-shrouded basilica La Sagrada Família.
AIRE Ancient Baths Barcelona, housed in a restored 17th-century warehouse, is conveniently located in the artistic neighborhood of El Born, just minutes away from these must-see monuments. You can have it all: the excitement of this animated, eclectic city and the deep, renewing relaxation of AIRE's thermal baths.
5. Chicago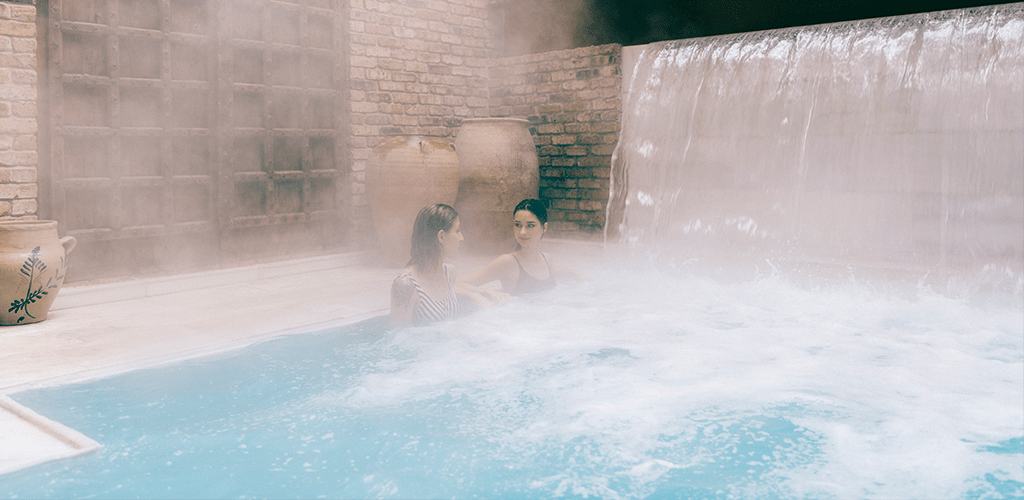 The eclectic city of Chicago has something for everyone. Enjoy a warm summer's day by the lake, catch an outdoor music festival like Lollapalooza, dine outdoors, visit tourist spots like the Museum of Contemporary Art and take in the view of the city's skyline from one of its rooftop patios. Who knew a single city could offer so much?
After all these exciting activities, make sure to carve out some time to unwind at AIRE Ancient Baths Chicago, located in a restored 1900s factory in the heart of the River West Area. Shake off the big-city summer heat by cooling off next to AIRE's waterfall-driven outdoor bath and perhaps even enjoying a massage.
6. New York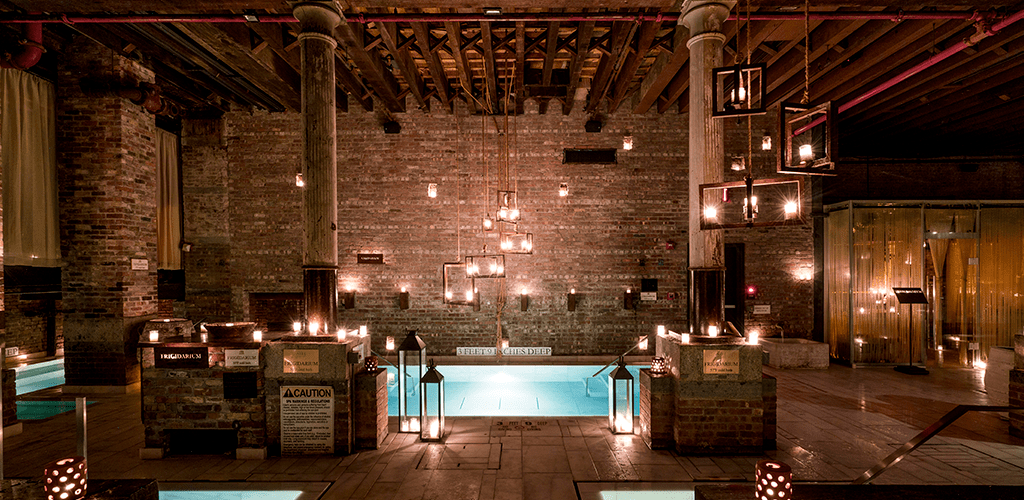 If you're a fan of any kind of art, New York is the place to go. With diverse museums like the Met, MoMA, the Whitney Museum of American Art and the The Bronx Museum of the Arts, the Big Apple will speak to your inner artist and catch your attention no matter what your preferred art form is. Take full advantage of these museums' summer exhibitions and make the most of your vacation.
In the midst of a sea of skyscrapers, right in the heart of TriBeCa, find an island of tranquility at AIRE Ancient Baths New York. Housed in a creatively restored 1883 textile factory, this building is a work of art in itself, proudly displaying an interesting fusion of the city's industrial flair and the ancient Greco-Roman culture that AIRE captures with its relaxing thermal baths.