Slow down. What's the rush? The modern-day rat race has us moving at the speed of light most of the time, but it is only in slow movement that we reconnect with our truest selves and feel fully. What better way to find calm than to retreat for a few days into the tranquility of nature? Leave behind the buzz of the big city and the shrill cry of the alarm clock. Get back to basics and connect with Mother Earth. You'll be able to do all this and more at AIRE Ancient Baths Vallromanes. Just 30km away from the hustle and bustle of Barcelona, you'll find this oasis of peace in the midst of a healing natural landscape. Located in a renovated country house originally built in 1497, this venue will enchant you with its old-fashioned stone walls and candlelight glow, letting you immerse yourself in the simplicity of country living. If you're feeling adventurous, take some time to explore the lush green hiking trails you'll find in the area. Consider this your vacation home, a refuge you can retreat to in order to restore.
AIRE Ancient Baths proudly adopts the Greco-Roman tradition of thermal baths to create an atmosphere of peace and tap into the healing powers of relaxation. A tried and true legacy that has been passed down over the course of centuries, thermal baths will rejuvenate your tired body and refresh your weary mind. The following packages offer the most holistic experiences you could ever wish for: a retreat into the peace of nature, organic nourishment for your body and ultimate pampering. Experience the marvelous things that happen when you just take the time to slow down.
Slow Emotions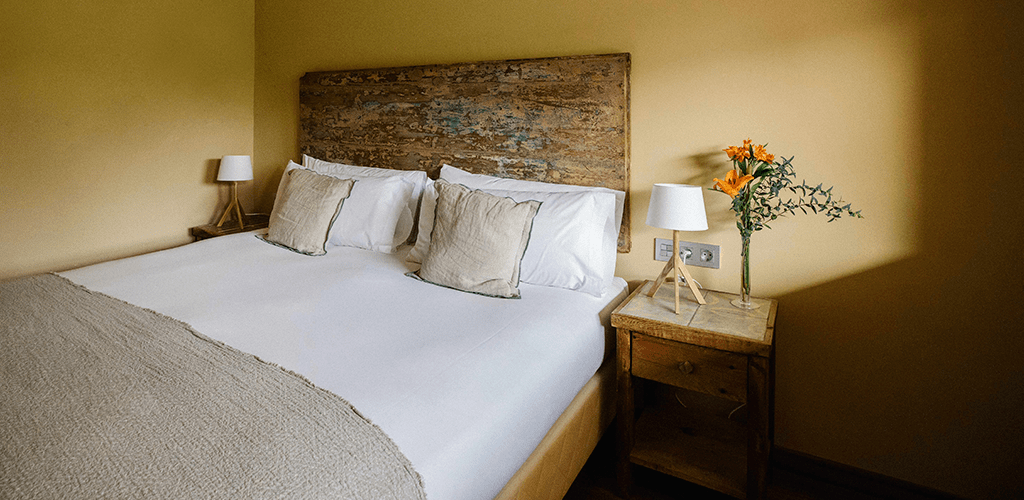 AIRE believes that you feel life more fully when you open yourself up to feeling it slowly. The package Slow Emotions will help you do just that, offering the opportunity to calm down and tap into the depth of your emotions. Let the clock stop ticking for just a few days and indulge in a little "me-time" to fully reconnect with your heart.
This package includes a one-night stay at ECO Resort Mas Salagros, where you will be greeted with a glass of cava and organic fruit juice, courtesy of AIRE. Your double bedroom with a terrace is a beautifully crafted space designed to evoke an atmosphere of peace and harmony. Make this room your haven while you're here. Rest deeply. Enjoy some tea on the terrace. Listen to the whisper of silence and the song of the birds chirping.
AIRE's delicious breakfast will give you a taste of hearty country living. Start your day off right by nourishing your body with 100% organic products: artisanally crafted cheeses and cold cuts, eggs picked fresh from the farm, fruits and veggies cultivated on-site, freshly baked bread and pastries and homemade marmalade and yogurt. There is nothing better than waking up slowly to the aroma of breakfast cooking, warmly waiting to greet you.
Slow Emotions includes AIRE's signature thermal baths ritual. During 120 minutes of bliss, you'll be able to take a dip in a variety of baths. Let the warm waters of the Tepidarium slow you down and relax your muscles. Cool down in the Frigidarium and then let saltwater of the Flotarium carry the weight of your body. Enjoy the enticing scents of the aromatherapy-infused Laconicum that will soothe your mind. There is something for everyone here. Top it all off with a relaxing 30-minute massage and enjoy a wide selection of exclusive teas to reconnect with what really matters.
Dating with nature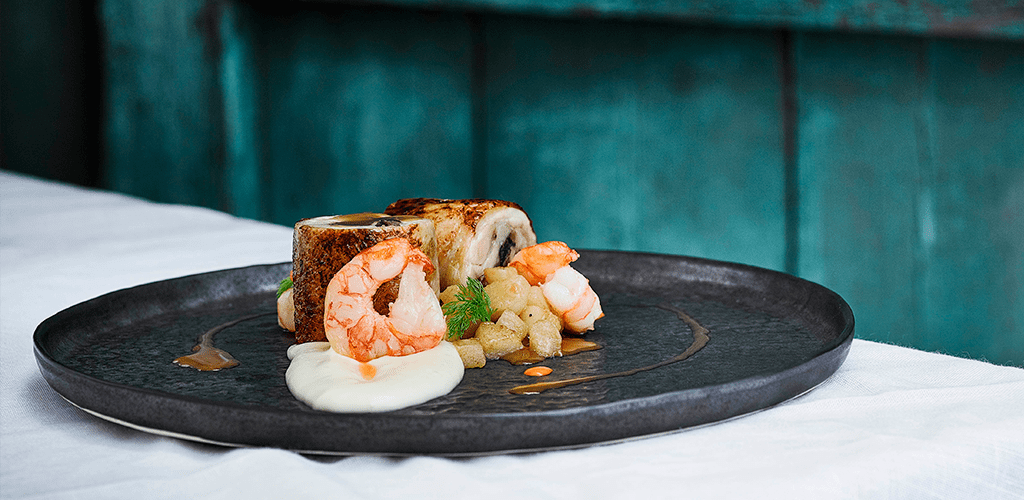 If you want to take Slow Emotions to the next level, consider AIRE's Dating with Nature. Spend two days reconnecting with long-lost emotions in the midst of a breath-taking natural landscape.
Upon arriving at ECO Resort Mas Salagros, you'll be welcomed with a refreshing glass of mint-and-lime iced tea and led to your Garden Suite, a sanctuary designed to reconnect your body and mind. Make the most of your one-night stay here by absorbing the beautiful scenery and letting it breathe life into your frazzled mind.
If food warms the cockles of your heart, this package is for you. Not only will you be able to enjoy the same nourishing, organic country breakfast that Slow Emotions offers, but you will also be able to choose a high-quality lunch or dinner, composed of an entree, a main course and dessert. Let the fresh aroma of organic food reconnect you to your roots and let Mother Nature nourish your body in the most wholesome way possible.
While you're there, you will be able to enjoy AIRE's exclusive ritual, The Vegan Experience by Ayuna. This 100% vegan ritual gives you free access to all of AIRE's thermal baths, full-body exfoliation on a warm marble surface and a 45-minute full-body massage. A date with nature never sounded so good. Breathe deeply and indulge in this deep pampering while taking in the beauty of your surroundings.