Enjoying the summer weather always comes with a few indulgences, whether that be eating, shopping, or vacationing. If you're looking to get back to the gym, but still want to enjoy the weather, an outdoor workout is a great solution.
An outdoor workout, also known as "green exercise," is a great way to get in shape while also admiring a change of scenery. Outdoor workouts provide different challenges and stimuli than working out in a gym, and studies show that a connectedness to nature can help improve human health. Triathletes and runners, for example, will train outdoors to get acclimated to the running surfaces for their upcoming events.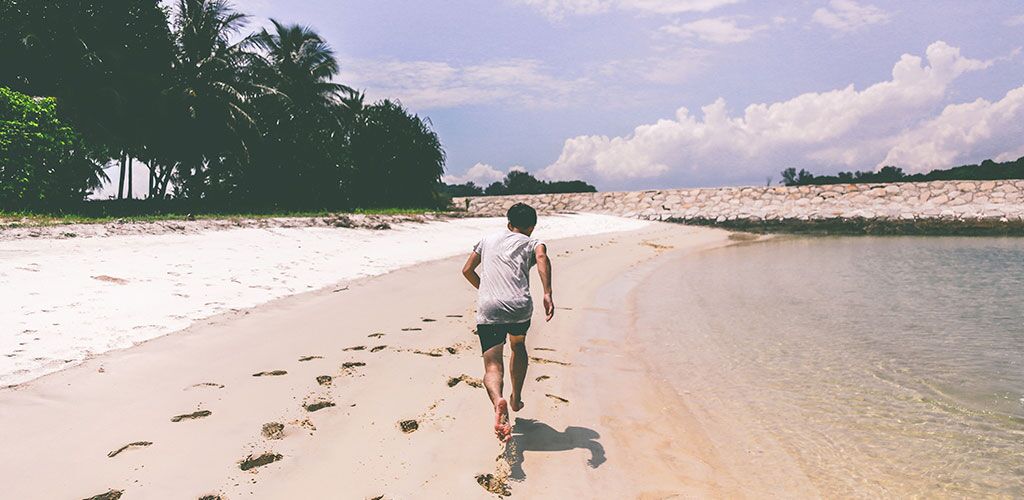 Benefits of an Outdoor Workout
Outdoor workouts not only provide a new environment, but they have a other benefits as well! Working out outdoors has been shown to have a positive effect on mental health, and to improve the mood of the participant. It is similar to forest-bathing, in that being near nature helps to enhance one's self-esteem, as well as reduce anger and depression.
An outdoor workout doesn't have to be a high-intensity activity either. Walking, practicing yoga, or even gardening can help get the body moving and stimulate the mind.
Lastly, another benefit of an outdoor workout is the low cost and accessibility. Access to public parks or beaches is generally less expensive than a gym membership, even when factoring in parking or transportation costs. In addition, many public parks now hold free exercise programs, especially in warmer weather, so you can incorporate group classes into your outdoor workout. At a gym, you might have to wait your turn for a specific weight machine or to rent a studio space. But when doing an outdoor workout, you can bring your own equipment and choose a spot or location to your liking.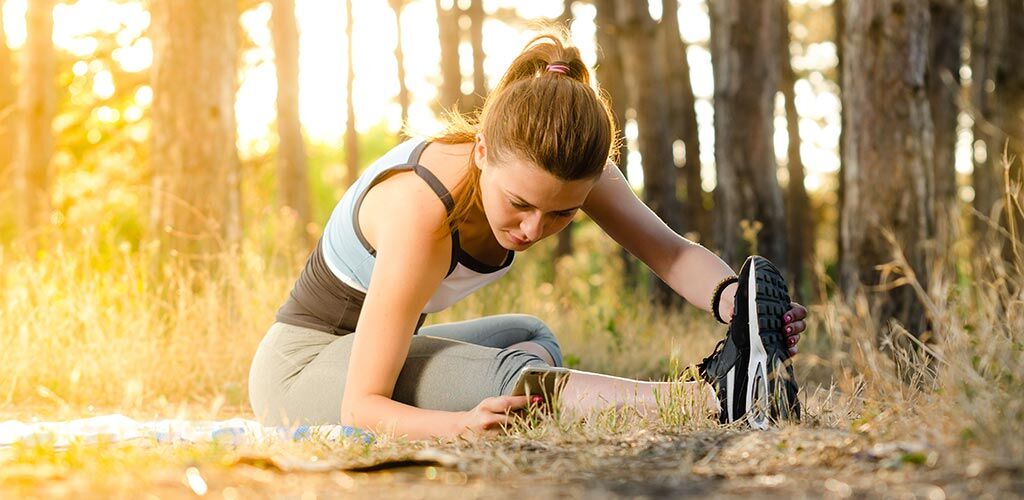 Where to Workout Outdoors
Depending on the type of outdoor workout activity you're looking for, location is key. Below is a list of recommended places to get a great outdoor workout:
Barcelona: Parc de la Ciutadella
For an outdoor workout in Barcelona, look no further than Parc de la Ciutadella. Called the city's "green lung," the park features enough greenery and pathways to take a leisurely stroll, or get a workout in. You can buy ping-pong balls from a nearby chino and head to the ping-pong tables near the park's fountain or rent a boat and go rowing in the lake.
Almeria: The Beach
An outdoor workout at the beach might sound strange, but the vacation hot-spot is a great location to get fit and catch a few rays. In Almeria you could find beaches with all different types of terrain, but the resort and tourist friendly beaches are friendly for an outdoor workout. For example, there are a variety of watersports available, from kayaking to snorkeling, and of course, swimming. Want to stay dry? Almeria's resort beaches have nets set up for soccer or volleyball, so you can work on your technique or play a friendly pick-up game with friends.
Vallromanes: In the Mountains
For a cooler outdoor workout location, the nearby mountains and nature of Vallromanes is the place to go. Hiking outdoors is an invigorating way to get a workout in, and there's no better place to hike than Serralada Litoral. This moderate route is great for beginner's and hiking pros alike, and there's even a lookout tower that provides views of the countryside.
NY: Central Park
New York's Central Park is famous for being a huge, green wonderland in the middle of the city and it is the perfect place for an outdoor workout. Central Park has a number of trails for biking, walking, or running, that cover a wide distance in the park, plus a few hills as well to really get a workout in. One of the more famous spots for an outdoor workout in Central Park is the Reservoir, which has a 1.58 mile track that encircles the water source. A favorite exercise spot for locals and NYC track teams, the reservoir run is a beautiful location to get an outdoor workout and enjoy picturesque landscapes of the city.
Wherever you decided to do your outdoor workout, it's important to practice in aftercare when done. A trip to AIRE Ancient Baths' thermal pools in any of the above-named locations will help melt any muscle pain away and put your body at ease.