So you've already signed up for the TSC New York City Marathon 2019, booked your flights and hotel room, and you've spent a year –or more– sacrificing your social life to get in shape and train for the world's largest marathon. You've got everything set for the race, but have you thought about what needs to be done after it? Preparation is just as important as recovery, so why don't you plan some much-needed pampering to reward your muscles for their hard work?
The big race
The New York Marathon started out in 1970 as a small local race within Central Park. That year, out of the 127 participants (126 men and one woman), only 55 men crossed the finish line. As the years went by the race started to take place on the streets of New York City and Olympians started to participate, breaking records year after year. In 2018, 52,000 runners finished the race, making history as the most multitudinous race in the world.
As the number of runners started to grow, so did the original $1 entry fee, now placed between $255 and $360 It might seem a bit pricey, but not everyone can say that they've finished the world's largest marathon.
Although the standard application period ended way back in February, don't worry! You can still sign up to run with an Official Charity Partner or with an International Tour Operator and make your miles count. And if you feel like you're not fit enough to participate on November 3rd you can take advantage of this next year and train to run on the New York Marathon's 50th anniversary
Benefits of pre and post-workout massages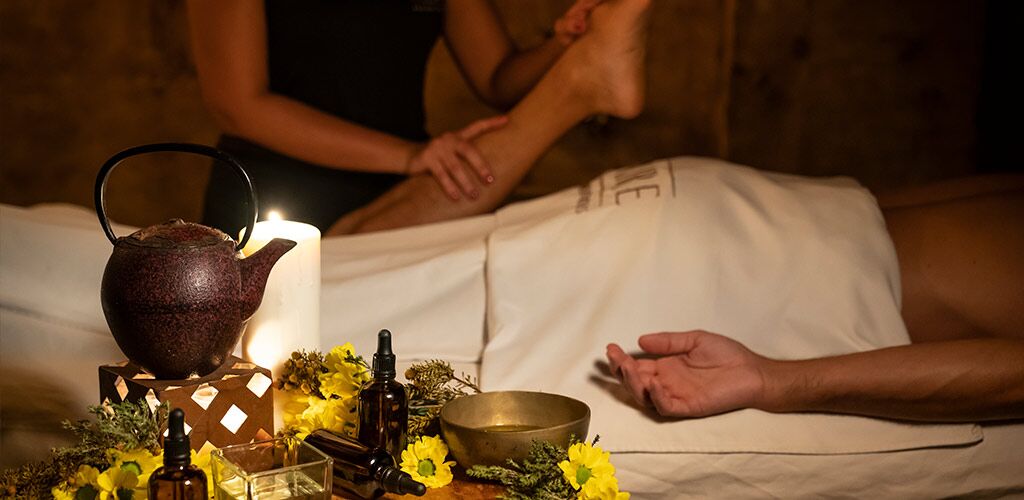 Now that you're excited about running, it's important that you know how to better prepare for the race. Due to the many benefits massages provide, it's no wonder they have been around since the dawn of time. Not only are they good for the body, but also the mind. They help us release muscle tension and also relieve mental stress. You might think that only post-workout massages are necessary, but getting one before you start exercise can also benefit you immensely.
Research published in the Journal of Sports Medicine and Physical Fitness suggest that getting a light massage before you work out not only warms up your muscles for exercise, but also reduces stress and anxiety, and puts you in the perfect mindset to better focus on your movements, reducing the risk of injury.
In terms of post-workout massages, it's best that they take place as soon as possible after you've been working out because it can decrease the risk of developing delayed-onset muscle soreness by a whopping 30%. This type of massage must be a deep tissue massage in order to reduce inflammation and give place to a lower recovery time, preparing you for your next work out session.
Post-race pampering - Special Marathon Experience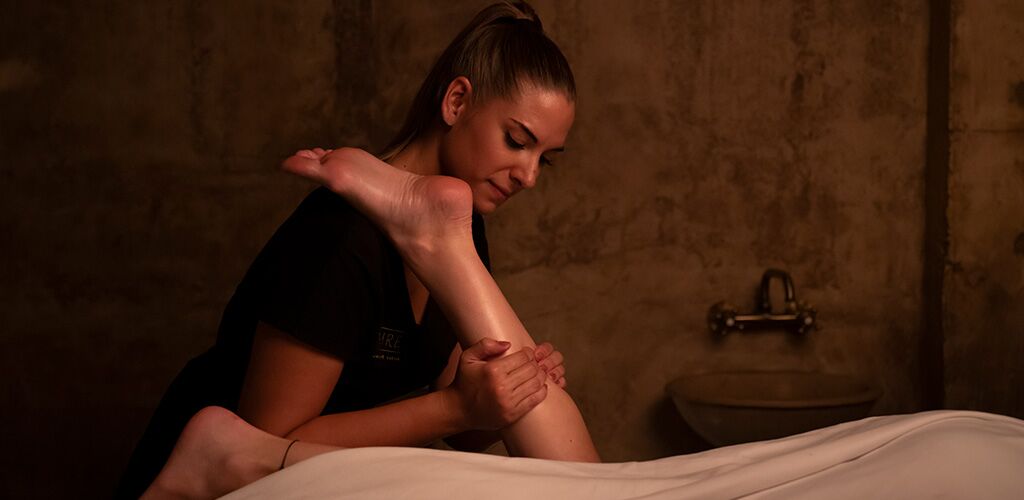 Preparation is key; recovery is vital. If you don't want to deal with muscle cramps the following days, the best thing to do is to get a nice foot rub. AIRE Ancient Baths New York is an oasis for athletes looking to renew their body and soul. Travel back in time to Ancient Greece, soak in these thermal baths and get traditional treatments that Pheidippides might have got after his journey from Marathon to Athens.
Book our exclusive Special Marathon Experiencie: The Recovery Ritual, specially designed for the runner's pre and post physical exertion moments in mind. This Experience includes access to our signature Ancient Thermal Bath with differing temperatures and a 45 minute targeted body massage that utilizes the healing properties of European herb, Arnica. With a special focus on the muscles most impacted by running. In this massage, we incorporate a variety of techniques to release tension while seeking to free and mobilize muscles. Make a reservation for either the day of the event or if you want to save up, go the following day. And if you're also up to getting a pre-workout massage, check out any of our other Experiences to leave your muscles relaxed and get your mind in focus to win the big race!