After a long and hard run, it's always nice to treat yourself to some rest and relaxation. Post-run care is important as it can help reduce muscle soreness and strengthen the body. At AIRE Ancient Baths, we have developed a new experience specially designed to prepare your body for marathon running or recovery from marathon training. AIRE's Special Marathon Experience is designed to alleviate muscle soreness while also relaxing the body.
How to Treat Muscle Soreness
When it comes to running or marathon training, it's important to stretch beforehand to warm up the body and minimize injury and soreness. The same rule applies to after running, especially when training for a marathon. While delayed onset muscle soreness (DOMS) is common after running, it can lead to stiffness and pain. If it persists, it might be a sign of injury. Treating muscle soreness after running or exercising helps relax the body and reduces the chances of injury. Some common ways to treat muscle soreness include: Stretching, or doing some light yoga to improve flexibility and performance Taking an ice bath, which reduces inflammation Eating after a workout to replenish nutrients and energy Massage with a foam roller to treat soreness
The Experience
Taking all of these methods into consideration, AIRE has created a luxury experience for marathon athletes and runners alike to treat muscle soreness and fatigue. The special marathon experience, The Recovery Ritual, packages together AIRE's Signature Ancient Thermal Bath Experience with an upper body massage, a foot massage, and one fresh fruit juice for refreshment.
The Recovery Ritual focuses on treatment through massage. Beginning with a 30 minute upper body massage which uses the healing properties of Arnica. Arnica is a European herb used in many homeopathic treatments and is known for its ability to soothe muscles and joints. Arnica is a perennial plant in the sunflower family, it is a yellow-orange flower, and is often called a mountain daisy, or wolfsbane. The healing properties come from the flower head and is often used in a cream or gel form.
The upper body massage will target soreness, stiffness and knots in the body. Using Arnica during the massage can help reduce swelling, inflammation, and pain experienced from any running injuries. Next is a 15 minute foot massage with peppermint cream, which provides a cooling sensation to revive tired feet. Peppermint has been used as a medicinal herb since ancient times and is common in many DIY treatments. Not only does the tingling sensation feel good, and the scent of peppermint promotes alertness, peppermint is actually used to treat soreness and pain relief, especially when massaged into the skin.
A runner's feet are their most important tools, so it's important to treat those for muscle soreness and pain relief as well. The foot massage with peppermint cream will help to relieve any tightness or pain and moisturize the skin, allowing you to continue marathon training with ease.
Lastly, finish off The Recovery Ritual with a refreshing cold-pressed juice from Harvest Juicery. This will help replenish your energy and keep you hydrated after training. The juice can be enjoyed in AIRE's relaxation area.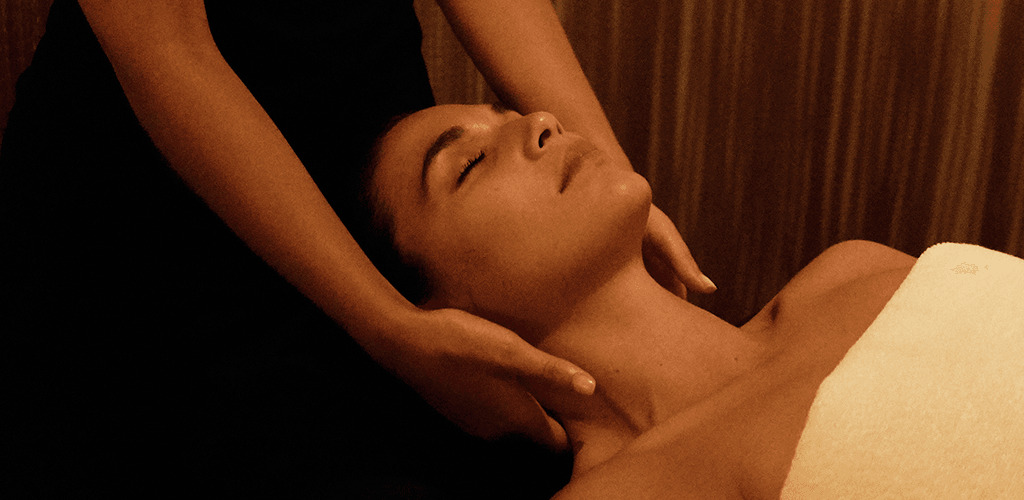 The Baths
As with all of AIRE's experiences, guests who sign up for The Recovery Ritual will also have access to AIRE's signature Thermal baths which vary in temperature: the Caldarium (Hot Bath), the Frigidarium (Cold Bath and Ice Bath), the Tepidarium (Warm Bath), the Balneum (Bath of a Thousand Jets), the Laconicum (Steam Room with Aromatherapy) and the Flotarium (Salt Water Bath). Guests can enjoy the bath areas at their own pace, moving from one to the next in whichever order they choose. To relax your muscles, however, AIRE suggests going from warm to hot to cold, to circulate blood flow to the muscles. Each thermal bath, due to the different temperatures, treats the body in different ways while providing a soothing or refreshing dip in the pool.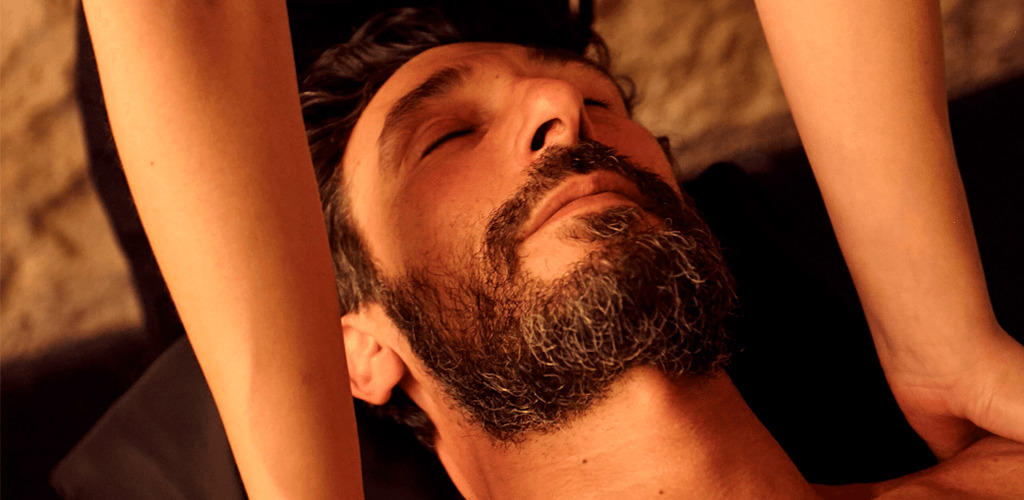 Sprint On Over
The Recovery Ritual is the perfect way to warm up and relax your body before a run, or cool down and relax your body after a run. The massages coupled with the baths provide total relaxation while also improving bodily health in a luxury atmosphere.
This special AIRE Experience is available for booking from now until October 15th, 2019 and available to redeem unto November 2019 in Chicago.