So, you're making plans to spend some time in New York and Chicago this summer?
Well, we can assure you its going to be hot!
No doubt you're looking for ways to stay cool, but not sure where?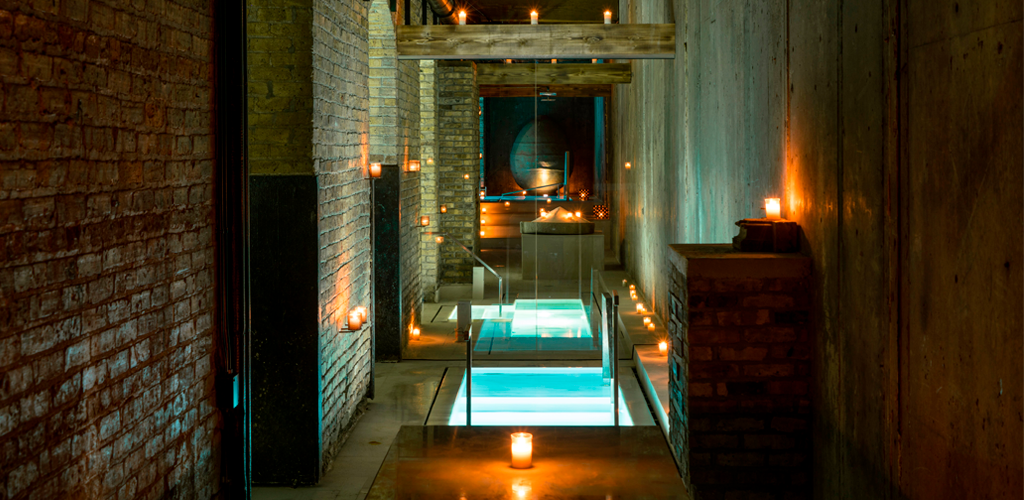 What would ancient wisdom suggest to keep cool?
The answer is: sweet, refreshing water.
Water can help bring down your core temperature as it absorbs the heat from your body. 
Cold water baths are also a part of famous health and beauty regimens all over the world: the Japanese shinto misogi ritual, Russian ice swimming, and the frigidariums of the ancient world all speak to the benefits of cool H2O.
While we can guess that Roman baths were popular places in the summer, they were actually just one part of a whole temperature differential experience where warmth and heat relaxed the body, expelling toxins through sweat, and cold improved circulation and awareness. The temperature variation had an overall positive effect on heart rate and body temperature regulation. Have you ever felt like it was cooler outside when you leave a spa than when you went in? That's what we're talking about.
Fresh summer plans in New York City
You can beat the hot streets of New York and get in on these benefits with a visit to AIRE's thermal baths, where the Frigidarium (cold bath) is part of the thermal bath circuit that includes a Caldarium (hot bath), Tepidarium (warm bath), Balneum (jet bath), Laconium (steam bath) and Flotarium (salt bath). In this town, one so focused on the latest, hottest and newest, it's nice to reach back to ancient wisdom, isn't it?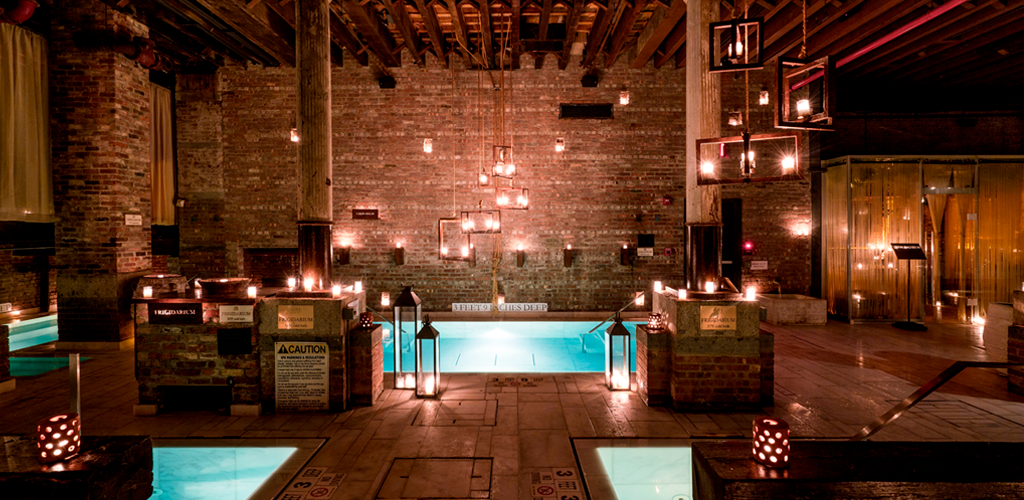 Summer plans in Chicago
If you're in the Midwest though, things can get even stickier. Chicago locals know it regularly gets even hotter here than on the breezy coastline, and if the wind has dried up, you're left with but a few summer plan choices:
- Sweat it out and fan yourself to death
- Get tickets to a new museum or movie theater for every day of the summer (seriously, though, do check out the sizzling improv and incredible circus scenes…)
- Take a walking tour of the underground tunnel network (which actually sounds kinda cool…)
Beyond these suggestions, our favorite is to enjoy some extra time in a cool bath. When you have the option of adding candles, scents and fresh teas in the mix… well, who would say no to that?
The good news is that's exactly what you get with AIRE in Chicago. Extra bath time means a whole half hour of extra time during your weekday morning session. That's more refreshing cool, circulation-boosting cold, comfortably warm and ahh-worthy hot baths (not to mention the jet, steam and salt baths).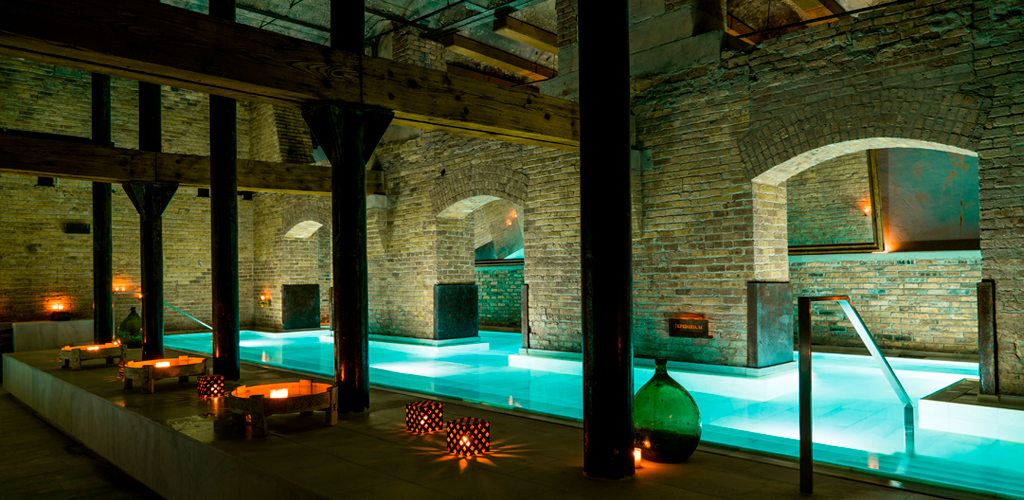 If you're already enjoying the magical atmosphere of AIRE Ancient Baths as part of your summer plans, stay a little bit longer and soak up the cool, reflective silence of a weekday morning.
In addition to the peaceful chillax session you're already planned for yourself, there are even some added benefits to a splash of cold:
The invigorating burst of energy that cold water provides is a major factor in that refreshed sensation you enjoy at the end of your session.
Look in the mirror on your way out too – notice that gorgeous, improved complexion? Again, that's thanks to cold water, which tightens pores, makes your hair shine and even fights cellulite!
And if you needed more reason, contact with cold can boost your immune system, help the body heal from certain types of injuries faster.
Not a bad plan for Monday in August, right?