When we think of Instagram-worthy moments, a New York sunset doesn't immediately come to mind. In fact, you'd be forgiven for conjuring up images of deserted tropical beaches or far-flung tropical rainforests.But did you know that one of the world's most famous cities is home to spectacular sunset views? Continue reading to discover the best spots to catch a glimpse of a sense-heightening New York sunset.
Hudson River Park
As one of the biggest green spaces in Manhattan, Hudson River Park boasts a vast array of sports facilities. From its five-mile-long running track to free kayaking at Pier 40, this urban park is a mecca for fitness buffs.But perhaps our favorite thing about this riverside oasis is its growing popularity as a meditation and yoga hotspot. And what better time to slow your racing thoughts than just as the sun's going down?
For a front row seat to a New York sunset we recommend heading to the west bank. Here, you'll get unrivalled views of stunning red and orange skies with no towering skyscrapers to block the view, or your camera lens for that matter. 
The High Line
This urbanite playground has become a favorite hang-out for both locals and visitors since it first opened to the public back in 2009. Elevated above the famous streets of the wealthy West Side, the former freight line is said to be symbolic of Manhattan's true beauty.But with so much green space across the city, what is it that makes this place so special? Its spectacular views of the New York sunset of course.
To watch the sun go down in style grab a picnic basket, a bottle of wine, some blankets, and a few friends for company. If you really want to make a night to remember, then stick around for the after-dark events when dancers, musicians, and pop-up art installations light up the dark.
Staten Island Ferry
Sailing off into the sunset doesn't really sound like something you'd associate with the Big Apple, does it? Well, we've got news for you, pretty much anything is possible here.It's fairly common knowledge that the Staten Island Ferry offers the best views of the Statue of Liberty from the water. And if that wasn't enough, thanks to the City of New York, the 25-minute journey won't cost you a cent.
In this case, it's all about timing. We suggest exploring Staten Island for the day before jumping aboard to catch a glimpse of the breath-taking New York sunset on the ride back to Manhattan. 
Valentino Pier
A former Dutch settlement, Valentino Pier offers visitors a rare, off the beaten path kind of charm. These days, this riverside corner of Brooklyn is regularly frequented by local fishermen, keen bookworms, and budding photographers. But besides being one of NYC's best kept secrets (at least for now!), what's all the fuss about? For starters, it's probably the closest you'll get to watching the sun go down over the ocean in the Big Apple.
Still not sold? We're talking unobstructed views as the sun slips behind Lady Liberty and the New York sky slowly turns from blue to fiery red. Just think what a picture of that caliber could do for your social media following. It goes without saying that there's far more to NYC than watching the sun go down. This iconic city has a vast array of cultural delights to suit all tastes, from art galleries to historic buildings.
No trip to New York would be complete without a visit to AIRE Ancient Baths. Set in downtown Manhattan's trendy Tribeca district, the former textile factory is the perfect place to disconnect from the stresses and strains of everyday life.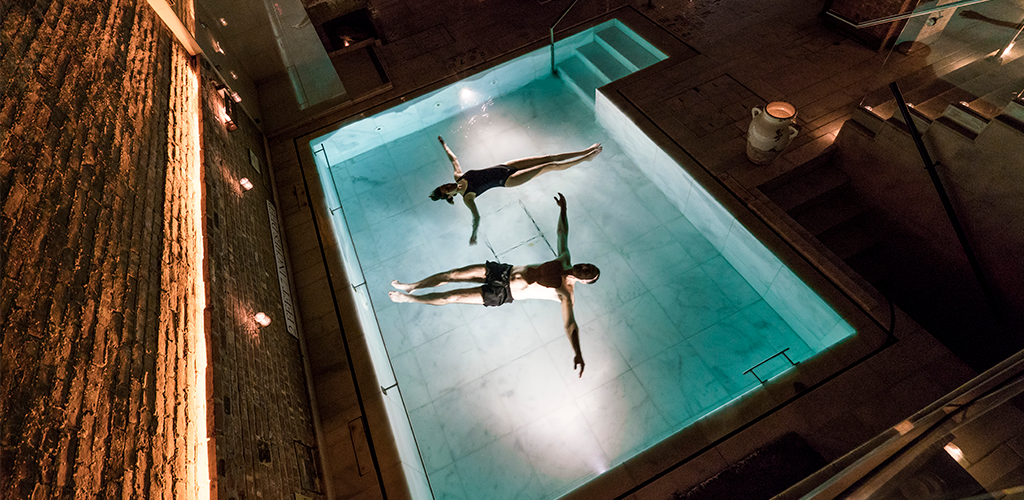 The Holistic Ritual is highly recommended for relieving mental stress, and reducing muscle pain and tension. The treatment, which comprises a full-body exfoliation, delicate massage, and hydrating hair treatment, also includes access to our Ancient Thermal Bath.Inspired by the ancient traditions of Berber women, our Ancient Argan Ritual is best suited to those seeking an instant glow. This sumptuous 80-minute long massage uses jade stones to leave skin looking amazing and feeling hydrated.
If you'd like more information about the experiences available, pay a visit to our website.