What better way to enjoy Easter than to explore a new city, immerse yourself in its holiday traditions and top it all off with a holistic relaxation experience at AIRE Ancient Baths? AIRE features a variety of thermal baths modeled after Greco-Roman tradition and offers a variety of packages that include massages, facials, fine dining and more, all in restored historic buildings that evoke the timeless magic of ancient times. With six locations in prominent cities all over the world, AIRE offers plenty of options for your Easter getaway.
New York
Immerse yourself in the hustle and bustle of New York City by participating in all sorts of Easter activities. On Easter Sunday, you can attend the famous Fifth Avenue Easter Parade and Easter Bonnet Festival, where many people dress up in extravagant costumes. If you're looking for something a little more conservative, consider visiting Easter Sunday services at churches like St. Patrick's Cathedral, St. Paul's Chapel at the Trinity Church or St. Thomas Church. If you have kids (or are still a kid at heart yourself), you can participate in Easter egg hunts like the one hosted by The Children's Museum of Manhattan. The Easter Bunny Kids' Party Cruise on the East River is another great option for families, complete with face painting, shows and more.
After all that excitement, find an unexpected island of peace at AIRE Ancient Baths New York, right in the center of TriBeCa. Located in what used to be an 1883 textile factory, this AIRE location has been creatively transformed into a little piece of paradise in the midst of the big-city frenzy.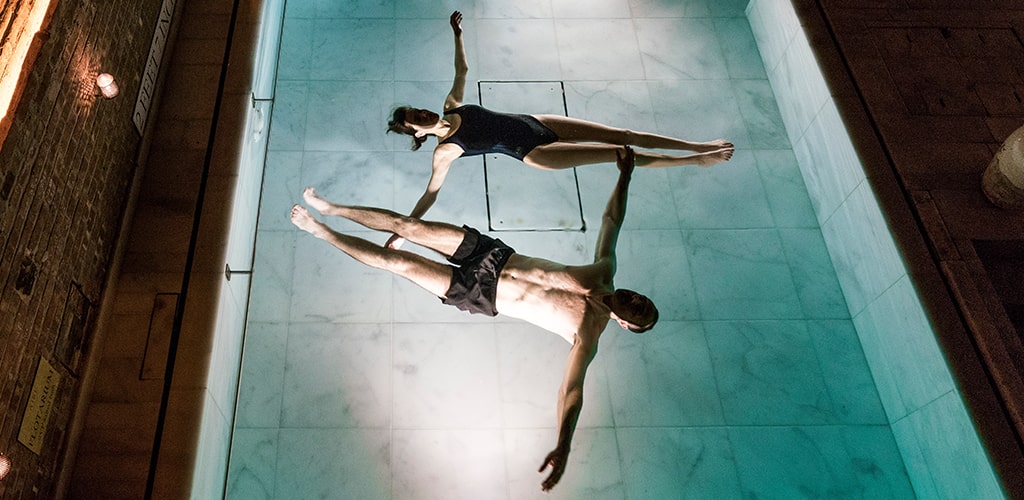 Chicago
Chicago's Easter festivities are countless. Start the day off right with a hearty Easter brunch at one of the city's many restaurants, like The Bristol in Bucktown or Luella's Southern Kitchen in Lincoln Square, just to name a couple. Bring out your inner child by participating in Chicago's adult Easter egg hunts, like the Easter Egg-travaganza at the Boulders' West Loop climbing facility or the hunt hosted by Longman and Eagle in Logan Square. If you have little ones, check out family-friendly egg hunts at McKinley Park or Lincoln Park's Bubbles Academy. You can even go for a run at Grant Park's Bunny Rock 5K marathon and enjoy the Easter festivities afterwards.
All that running around will surely make you want to relax at AIRE Ancient Baths Chicago, located in an enchanting restored factory from the early 1900s in the River West area. You'll be able to appreciate the history and industrial charm of the building while enjoying a deep relaxation experience.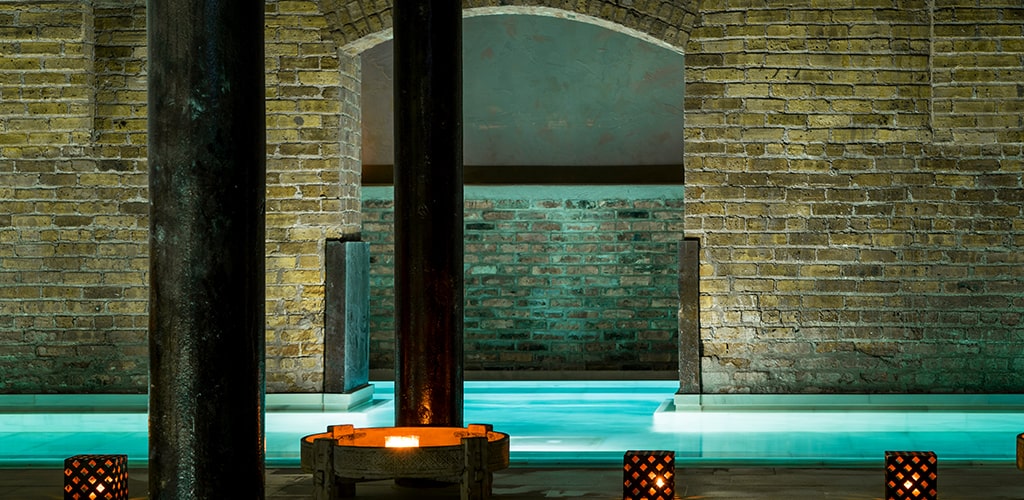 Barcelona
While egg hunts might not be as widespread in Spain as they are in the US, Easter celebrations in any Spanish city will not disappoint. Mainly a Catholic country, Spain offers the opportunity to absorb Catholic traditions, like processions, that go back centuries. In Barcelona, you'll be able to see the first procession of the holiday, El Paso de la Borriquita, which commemorates Jesus's arrival in Jerusalem, on Palm Sunday in Ciutat Vella. During the following week, you'll be able to observe a variety of processions in Barcelona's Gothic Quarter and the Rambles. On Good Friday, you can attend the famous procession of the Verge de la Macarena, undoubtedly an enriching cultural experience, even if you're not Catholic. If you have a sweet tooth, you'll want to try the Mones de Pasqua, small Easter cakes unique to Barcelona.
After spending all day on your feet, go relax at AIRE Ancient Baths Barcelona, located right next to El Born Market in a restored 17th-century warehouse. Like the processions, AIRE will transport you back to another era in history, making it the perfect getaway from the frenzies of modern life.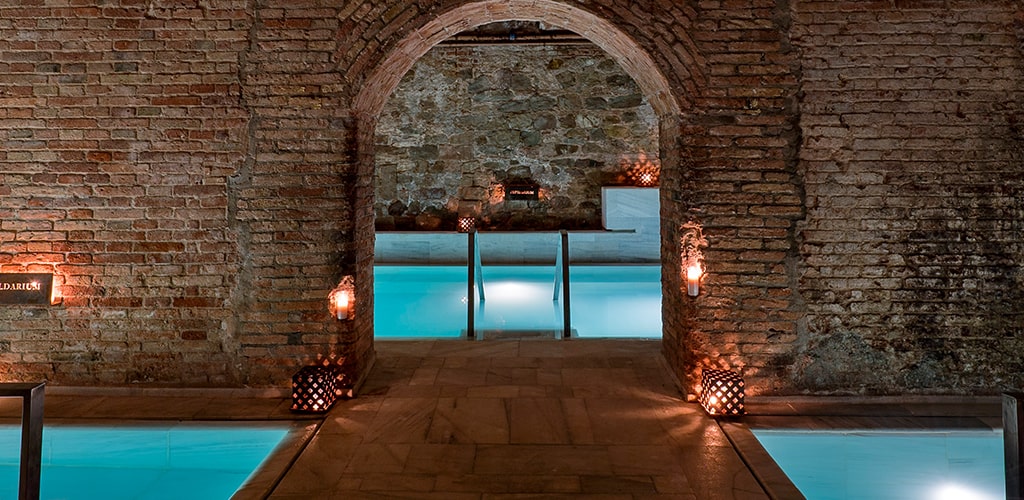 Sevilla
Sevilla is one of the most famous places to go during Easter week. The city has been holding its renowned Easter celebrations since the 16th century. They host 58 organized processions with about 50,000 participants every evening and night. Each brotherhood follows a planned route, dressed in traditional robes and carrying religious statues called "pasos" on their shoulders. You'll be able to hear saetas, traditional acapella flamenco songs sung in honor of the statues. During the early hours of Good Friday, you'll be able to see some of the most famous statues, such as La Macarena. This is a cultural experience you cannot miss out on.
Make sure you visit AIRE Ancient Baths Sevilla, located in Santa Cruz right next to the cathedral. Its building, a restored awe-inspiring Mudéjar-style palace, contains more than 5 centuries of Andalusian history and will take you on another amazing cultural journey while you unwind.
Almería
Although Almería isn't as famous for its Easter celebrations as Sevilla, you might be surprised to know that its processions are just as tourist-worthy. About 20 brotherhoods, comprised of over 15,000 people, organize processions in the city center, featuring artifacts considered to be of immense historical value. If you're interested in experiencing these unique Andalusian processions but don't want to get lost in the crowds of Sevilla, consider visiting Almería's smaller but equally enriching Easter festivities.
While you're in the neighborhood, check out AIRE Ancient Baths Almería in the heart of the city. It is located in the same square that used to host the Arabic souk and has the most amazing views of the Alcazaba.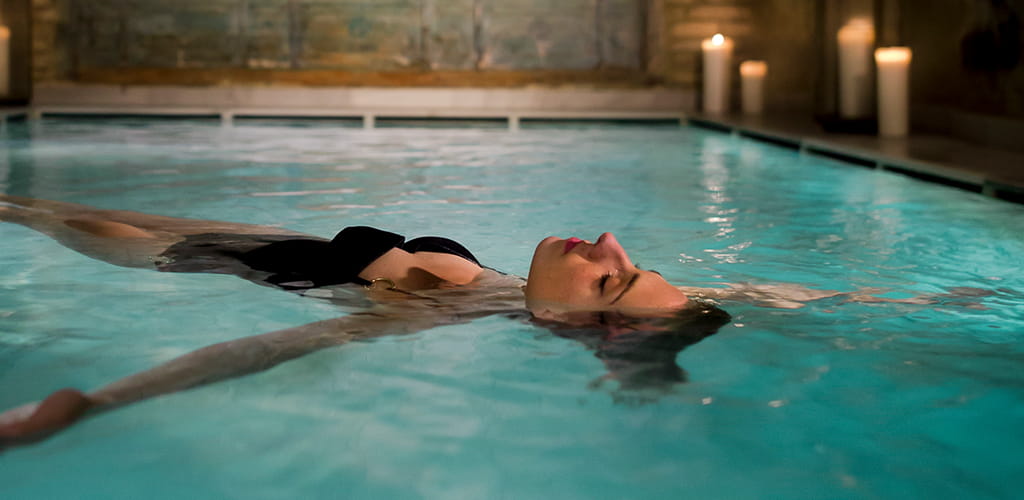 Vallromanes
Just 30km away from Barcelona, Vallromanes is the perfect destination if you'd like to take part in Barcelona's Easter festivities but then retreat back into the tranquility of nature. This village has some breathtaking landscapes for those who are looking to get away from the fast pace of city life. AIRE Ancient Baths Vallromanes, located in a restored country house built in 1497, will enchant you with its historic wonder and let you connect with the restorative qualities of its surrounding nature.