Children's special
Children's special
We know there's no better company than your children. That's why we offer you to enjoy a special moment with them at AIRE Ancient Baths Vallromanes, a place full of nature and history. Prepare to live an unforgettable experience.
Every Saturday and Sunday from 9 to 10h in the morning, enjoy our Baths with your family and kids from 4 to 16 years old.

To book, email us at booking@beaire.com or call 937 00 44 52.

For only 30€, an adult an a kid will have access. Every additional entrance will have a cost of 30€.

* Children must be always under their parent's supervision. We don't do any treatment to underaged.
Includes:
Free thermal tour with stays in the Caldarium (Hot Bath /40º)
The Frigidarium (Cold Bath / 16º)
The Tepidarium (Warm Bath / 36º)
The Balneum (Bath of a Thousand Jets)
The Laconicum (a Steam Bath with aromatherapy)
The Flotarium (Salt Water Bath)
During this time you can access the relaxation area room with a warm marble seating area and taste our special selection of AIRE teas.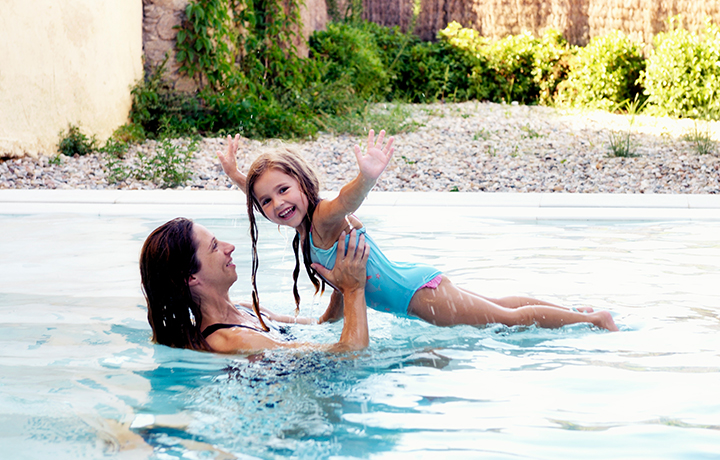 Body and mind benefits:
The beneficial effects of baths with temperature contrasts were widely known by our Greek, Roman, and Arabic ancestors. The hot water relaxes the muscles and joint tension while the cold water reactivates blood circulation, tones the skin, and has a reinvigorating effect.
Tips and recommendations:
Your body is wise and will know when to tell you to get out of the water and move from one bath to another at a different temperature. Remember that at any time you can access the relaxation room where cold water and our special selection of AIRE Tea to keep you hydrated are always at your disposal.
Enhance your experience
Chocolates and a glass of Cava
A glass of cava and assorted truffles to fulfill your AIRE Experience and enjoy it to the maximum.
The ideal complement to keep a balance between your inner and outer body. Includes one unit.